Cape Town Mayor Geordin Hill-Lewis announced another milestone for affordable housing land release today, with the City's Earl Street property in Woodstock set to be advertised tomorrow, 9 December, for public comment on its release for social housing. Over 1 300 social housing units across five central Cape Town properties have now been approved in just over six months under the Mayoral Priority Programme for Affordable Housing Land Release. Around 300 more transitional shelter beds are also on the cards to help the homeless off the streets in the CBD and seaboard areas. The City will file planning approvals early next year for a new 'Safe Space' in Green Point, which will also include an opportunity for any affected parties to comment.
'Today we can announce yet another well-located property for social housing, with public participation opening tomorrow on the City's plans to release the Earl Street property in Woodstock for development. Around 1 300 social housing units have been approved since May, with 800 social housing units now in the construction phase in Central Cape Town,' said Mayor Hill-Lewis in his speech to City Council on 8 December.
Initial findings from technical and feasibility studies on the Earl Street property indicate a potential yield of around 160 Social Housing units in two – four storey buildings on this 7 200m2 property. Other properties making up the 1 300+ social housing units reaching critical land release approval milestones in the last six months include:
Salt River Market (Woodstock) – 215
Newmarket Street (Woodstock) – 200
Pickwick (Salt River) – 600
Fruit & Veg (CBD) – 150
Earl Street (Woodstock) – 160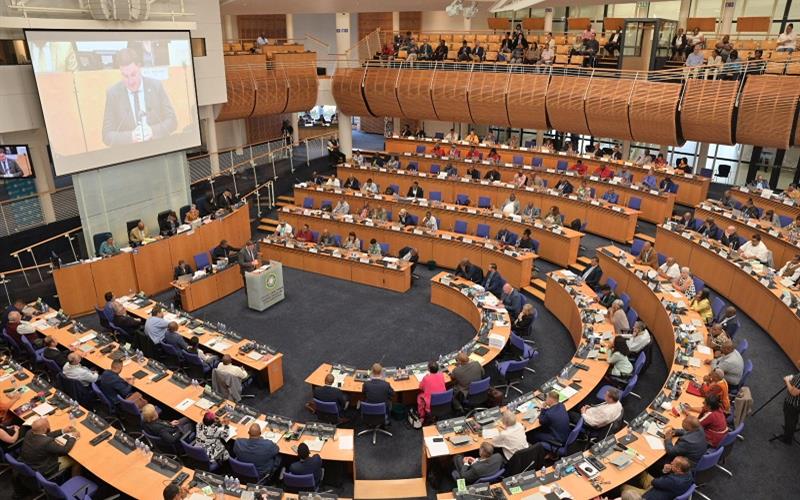 Mayor Hill-Lewis also congratulated the first beneficiaries of the City's newly launched No Cost Transfer programme, which will make it easier for tenants of around 7 500 saleable Council rental units to become home owners, without having to pay anything towards the transfer costs of these units.
'It has warmed all of our hearts to see Ms Elizabeth Bruintjies, and Ms Francis Isaacs, and many other residents becoming home owners for the very first time in their lives by taking 'no cost' transfer of the homes they live in. Mrs Gadija Japhta, from Lotus River, is one of the very first to take ownership of her home, and she and Mr Japhta are here with us in the gallery today. We welcome them and congratulate them warmly,' said the Mayor.
More beds to help the homeless off the streets
Having added around 120 shelter beds to City Safe Spaces during winter, Mayor Hill-Lewis announced plans for a further 300 dignified transitional shelter beds in Green Point, to help more homeless people off the streets in the CBD and seaboard area.
The new beds will bring Safe Space capacity up to 1 000 beds in total across various facilities in the CBD and Bellville. The City is also making progress on re-purposing other municipal-owned sites elsewhere in the metro, working together with NGO partners, CIDS and residents.
'We are making encouraging progress on plans to expand dignified transitional shelter to help more people off the streets in Cape Town on a sustainable basis. Over the last year, we have shifted the City's policy to care interventions designed to help the homeless off the streets, with the clear understanding that even if this help is rebuffed, we must act to keep public spaces open, clean and safe for all Capetonians,' said Mayor Hill-Lewis.
To expand dignified transitional shelter in Cape Town over the next three years, the City will spend at least R142 million to increase the number of Safe Spaces where these are most needed. This is on top of the City's ongoing support to NGOs assisting the homeless, including grant-in-aid funding and support to expand shelters operating on municipal land.
A large proportion of Capetonians living in the public spaces suffer from mental afflictions, addiction, depression, psychosis, trauma, or familial abuse. This situation severely worsened due to the economic impact of COVID-19 lockdowns.
For this reason, the City's Safe Spaces offer dignified transitional shelter, two meals per day and access to a range of care interventions, like social services, mental health care, addiction treatment, job placement, family reunification, help getting ID books – all of these care interventions designed to reintegrate people into society and help them off streets on a sustainable basis.
'Earlier this week I visited Green Point CBD to check out a site for a potential new Safe Space, which will add around 300 more beds to help more people off the streets. We already have two expanded Safe Spaces in the CBD area totalling around 500 beds, and one in Bellville with around 200 beds.
We are now filing the applications required for planning approvals for this new Safe Space in Green Point, which will also include an opportunity for any affected parties to comment. The property is on Ebenezer Road, and is well-positioned to help more people off the streets along the Seaboard,' said the Mayor.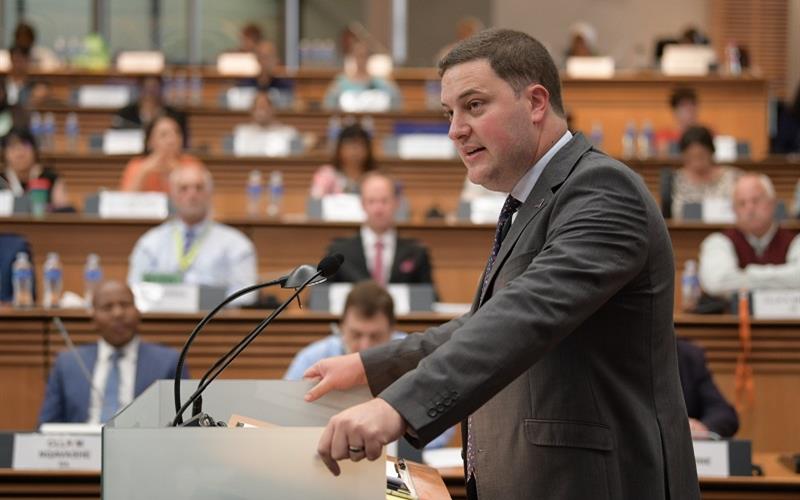 Public Spaces must be open to all
Mayor Hill-Lewis said the City's social development officials are continuing with a city-wide process of conducting individual social assessments of those living on the streets. This includes the reasons for homelessness, physical and mental health, living conditions, and sources of income. This will result in a referral for social assistance, which can include accommodation at a shelter or City-run safe space.
'Living on the street is not safe and dignified for those living there, nor safe and dignified for the people living around them. Our city's public spaces serve important economic and community needs, and no person has the right to reserve these spaces as exclusively theirs, while indefinitely refusing all offers of shelter and social assistance. While many people accept these offers of support, sadly there are also many cases where those unlawfully occupying public spaces have consistently refused all offers of social assistance.In these instances, the City will acquire the necessary court order, and ensure alternative accommodation at shelters or safe spaces has been offered, where this is just and equitable,' said Mayor Hill-Lewis.
The High Court recently ordered the serving of eviction notices for those unlawfully occupying the public open space on Baxter Street in Durbanville who have consistently refused offers of social support.
The City will be approaching the courts for similar orders for hotspots around the City, including the CBD. These processes take time, as the City needs to establish the social circumstances and identities of those unlawfully occupying public spaces, and ensure there is a record of social assistance having been offered as a first resort.
'There are some in our city who think that we should allow people to claim a piece of public land as theirs and never do anything about it. There are some who think the city should never evict anyone from property that is not theirs. There are some who believe it is a good idea to encourage the further loss of public space to those who would like to claim it, regardless of whether this would mean every verge, road reserve, sports facility and public building in Cape Town is lost for broader public use. That is not, and will never be, our policy,' said the Mayor.